Welcome!
New Earth Living LLC is a housing development company and general contractor
committed to creating a new model for living that fosters social connection,
diversity and a small ecological footprint!
Our next Pocket Neighborhood community:  Amabel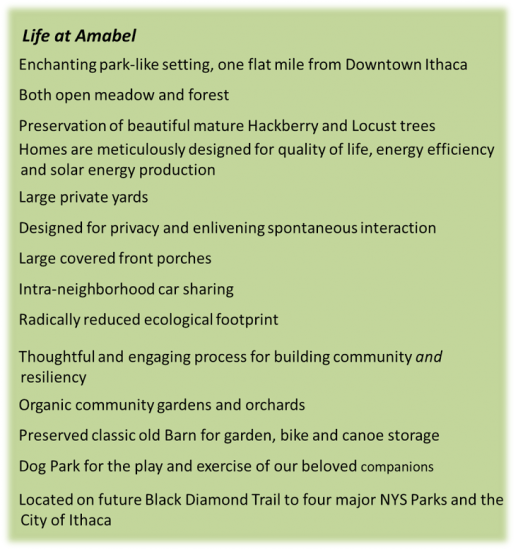 The name Amabel comes from the genealogy of the original three-generation landowners, the Mobbs.  The Mobbs' family name was derived from the medieval female name – "Amabel"
If you are interested in finding out more about living at Amabel, please click on the survey button on this page and tell us a little bit about what you need and want in a home.
Looking forward to meeting you!
Sue Cosentini