About Sue (and the Team)
Susan Cosentini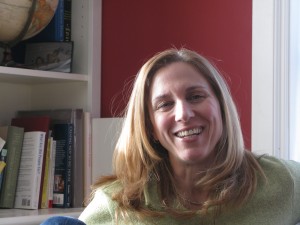 Hi, my name is Sue Cosentini; I have been in the building trades for over 30 years, and a carpenter/general contractor for 25 years. But before that I was a kid that spent every possible waking moment outside.  I never wanted to be inside. I chose the residential construction trades after college largely because it would allow me to be outside every day.  Now as a remodeler and home builder if you were to distill our designs and our work down they are largely about connecting the interior of our client's homes and therefore them to their gardens, yards and exterior spaces. We can do beautiful things on the inside of a home but they will never compare with the beauty and life giving qualities of the environment.
My love of nature extends beyond the earth and its plants. It was pre-ordained growing up that I would become a veterinarian as everyone always said animals and I had a strong affinity for each other.  Indeed, I was pre-vet at Cornell before being seduced by climbing around houses in the sun (and snow) and the swing of a framing hammer.   I am deeply grateful to now be able to combine my passion for our exquisite shared earth and my love of construction in my new company New Earth Living. New Earth Living is committed to creating vibrant neighborhoods that connect people to each other and our shared earth; providing spaces for purpose, play, and ease. New Earth Living together with my construction company is poised to start building 30 net-zero homes. The project is called Amabel Pocket Neighborhood and is located on Five Mile Dr. in the Town of Ithaca. Amabel addresses the need for low-carbon living, healthy and delicious food, energy and resource renewal, and meaningful social connections.
Robert Morache
Robert Morache is president of New Earth Strategies, a consultancy providing design and development planning for builders and developers, as well as conducting research related to sustainable infrastructure systems and green affordable housing. He attended the Syracuse University School of Architecture, has taught design in the Syracuse University College of Visual and Performing Arts, and has been a guest lecturer at Cornell University. As a consultant with a number of Upstate New York architecture and development firms he developed his expertise in housing and community design. Robert is a board member of the Green Resource Hub of the Finger Lakes, and actively promotes sustainability oriented planning and development strategies in the community.
We love architecture and we love the effect that well-considered spaces have on peoples' sense of well being and happiness. We have lived next to each other for a long time and we have shared our ideas on what is possible when people share their lives in a well-conceived space.
When we add that to love of our exquisite little planet combined with the power of deep listening to forge bonds of mutual trust and respect; we saw that living gently on the earth in a supportive, sustainable, nurturing environment was entirely possible.